OCMD Island to Island Half Marathon / 5K 2020
May 2, 2020 @ 7:00 am

-

1:00 pm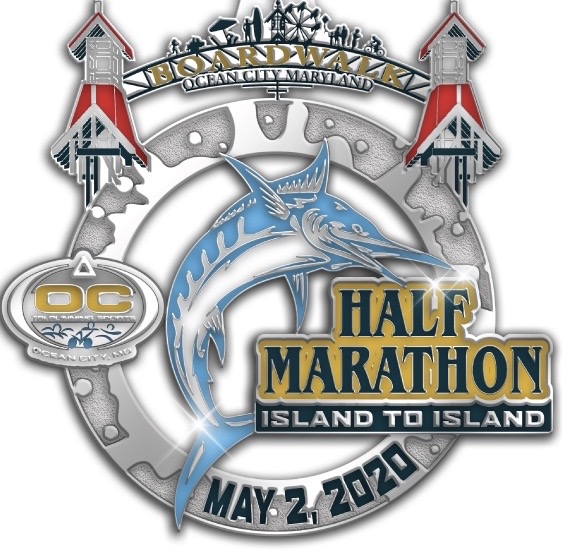 COVID-19 Alert
In the best interest of our runners, volunteers and our community, OC Tri Running Sports will be canceling this years Island to Island Half Marathon and 5K. All runners who have signed up for this race will be given a refund. We are asking for your patience as we work through this process. The refund will be coming from Active.com and they are inundated right now with all the race cancellations around the world. As soon as the refunds are available you will be contacted through email. Please keep checking our website for any updates or additional information. We thank everyone for your continued support and we want to wish everyone health and happiness during these unsettling times!
Dear Runners,
We hope you and your families are staying safe and healing during this pandemic and times of uncertainty. As runners, we have faced multiple challenges. Training schedules, inclement weather, finding the time to train, staying healthy while training and for the first time a mandatory shut down of all running events in the world!! We are feeling the effects from this pandemic, myself and OC Tri Running Sports included. This event allows us to recognize a high school student and honor them with a monetary college scholarship and also every year we are able to contribute to our race beneficiary as portions of our proceeds of this event are donated to Worcester Youth and Family Counseling. Both the Scholarship and the donation will not be possible this year.
OC Tri Running Sports is a family owned and operated business that has been hosting running events in the Ocean City, Maryland area to the best of our ability for the past sixteen years. Myself, along with a group of volunteers host these races not for money, but for the passion of the sport!! With that said, we have been getting emails with questions about refund for this year's Island to Island Half Marathon & 5K.
I want to be as transparent as I can. As a lot of you know there are many expenses in hosting a race. In order to host a race, there are down payments required to reserve what is needed to put on a successful event. These down payments are nonrefundable for me and the business. I have never had reservations about making a down payment for these expenses because in my sixteen years of business, I have had to cancel only three races. The Seaside 10 miler and 5K 2018
(mandatory closure from The Town of Ocean City Mayor and Council due to inclement weather)
. St. Patrick's Day 2020 and The Island to Island Half Marathon and 5K 2020
(mandatory closure from the Maryland Governor due to COVID-19)
.
I truly understand your frustration for not receiving the full amount of your registration fees. However, just like my side of the business, it is always a financial risk you take when signing up for a marathon, half marathon, 5K, 10K, or Triathlon. In fact, the waiver that you sign states refunds will not be issued due to any circumstances. Even though our waiver states no refunds will be given, we always do the best we can in trying to be fair to our runners. The Island to Island Half Marathon and 5K is no exception. We are reimbursing 80% of your registration fee. Originally, I thought I would be able to reimburse all runners 100%. Unfortunately, without outgoing costs for the event that is nonrefundable to the business, we simply cannot afford the 100% reimbursement at this time. We want to be as fair to you as possible, however in order for us to stay in business, we must be fair to ourselves as well.
We truly thank the participants that have been positive and encouraging during this time and we look forward to seeing you at our future running events. For the runners that have not been as understanding, encouraging, or positive, and have stated they will not be participating anymore in our events, we wish you luck and success in your future races. Everyone, please stay safe and healthy and take care of yourselves along with your friends and family.
Sincerely,
Chris Klebe
OC Tri Running Sports Race Director