WELCOME TO THE 11TH YEAR OF THE OCEAN CITY, MD ISLAND 2 ISLAND HALF MARATHON/5K EVENT
Start your journey from the beautiful Assateague Island, run the scenic route 611 and finish in the historic downtown Inlet.  Your post party begins once you cross the finish line!!  Join us for the most fun and entertaining post race party of the year with food, refreshments, live music and award ceremony.  This years race will once again benefit Worcester Youth and Family Counseling.
The Ocean City, MD Half Marathon 2014 was the first year with the Assateague Island start and OC inlet finish.  This 2015 race will be the same but instead of the usual "last weekend in April" this year's race date will be moved to May 2nd to coincide with the famous Ocean City, MD Springfest.  Once again we wish to thank these departments, Cost Guard, US Maritime, Maryland State Hwy Administration, Worcester County Sheriff Dept. and Maryland State Police Dept. as well as the Ocean City Police Dept.
Please review the following race information.
Both races will be, 7:00 am with one hour time limit for 5K, and a 3 hour 15 minute time limit fort the half marathon.  The new half marathon course change and the new 5K start time will allow the 5K runners time to finish and cheer on the half marathon runners.  Race limit set at 4,500 runners, once limit is reached all registration options will close!  Walkers are welcome to both races but remember, anyone who cannot cross finish line within the allotted time will not receive an official time and will be on the course at their own risk. OC Tri-Running Sports reserves the right to cancel or postpone event if climate conditions are at extremes. No refund will be given in this case. Any returned checks will be charged a minimum of $20.00. Any confrontation to staff, medical, volunteers, or other such personnel will not be tolerated and may result in legal actions. The course will be well marked, coned and/or barricaded, but you will still be running on public roads so use extreme caution and pay attention to traffic. It is your responsibility to read and understand all event information that will be given to you. Make sure you understand all safety information. Waivers must be signed before participating in this event.
This event is presented by: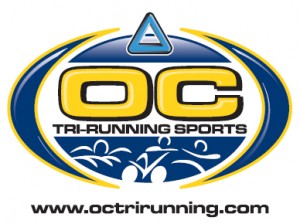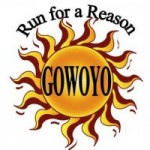 Worcester Youth and Family Counseling is the beneficiary of this years race. 
To learn more about Worcester Youth and Family Counseling or to make a donation please visit their website at:
http://www.gowoyo.org/
Sponsors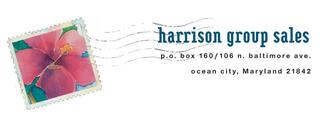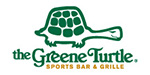 RACE INFORMATION
Race limit is set at 4,500 runners!
RACE FEES
Half Marathon
| | | |
| --- | --- | --- |
| EARLY BIRD | THRU NOV 16, 2014 | $68.00    Military  $50.00 |
| STANDARD | NOV 17, 2014 – APR 6, 2015 | $78.00    Military  $60.00 |
| PROCRASTINATOR | APR 7, 2015 – MAY 2, 2015 | $90.00    Military  $75.00 |
5K
| | | |
| --- | --- | --- |
| EARLY BIRD | THRU NOV 16, 2014 | $20.00 |
| STANDARD | NOV 17, 2014 – APR 6, 2015 | $30.00 |
| PROCRASTINATOR | APR 7, 2015 – MAY 2, 2015 | $40.00 |
RACE REGISTRATION
Mail in entries will take about two weeks to be processed.
Online entries are processed immediately.
Online registration is thru active.com, they charge a small processing fee which will be added at checkout.
Military persons can choose their discounted entry for the half marathon race category.  You will have to present your military ID at packet pickup to claim your race packet.
note: In order to be guaranteed a shirt we ask that you register before April 11, 2015. Any registrations taken after this day may not receive a shirt size of choice.
Register online here:

If you choose to mail in your registration please print and use the entry form provided by clicking on this link:
Fill out entry form in its entirety and mail with a check or money order to: OC Tri-Running Sports Inc. P.O. Box 1642 Berlin, MD 21811
REGISTRATION CONFIRMATION
To check on your registration confirmation please use this link:

RACE PACKET PICKUP
Friday, May 1, 2015 Location:  TO BE ANNOUNCED SOON!  Pick Up Time: 1:00 p.m. – 9:00 p.m. PLEASE MAKE EVERY EFFORT TO PICK UP YOUR PACKET ON FRIDAY NIGHT!
Bring identification to receive your age identifying wrist band and save time at the post-race party.
Half Marathon bags will be clear this year for safety reasons. YOU will be responsible for putting your bib number on your bag for bag-check. This is the ONLY bag that may be submitted to the bag-check.
There will be limited day-of registration this day.
Saturday, May 2, 2015 (Race Day) Half Marathon and 5K Location:  Ocean City Inlet Pickup Time:  5:30 a.m. – 6:15 a.m. There will be NO day-of-registration.
YOU MUST PICK UP YOUR OWN PACKET! Please do not send someone else to pick up your race packet for you. If you cannot make the Friday pickup then simply arrive early Saturday morning at the starting area to pick up your own packet there. You will be asked to present a photo ID when you claim your race packet.
There will be NO day-of registration.
Bus Schedule
The Buses will run every 10 minutes. The pickup times are as follows:
Because of the large volume of half marathon runners that will need transportation to the starting area on Assateague Island we will be updating bus schedules as needed.  Our staff is currently working on implementing the most efficient way to get this done.  As always, our goal is to provide all athletes with a wonderful race experience so we ask for your attention and patience as this process evolves.
5:00 a.m.    5:40 a.m.
5:10 a.m.    5:50 a.m.
5:20 a.m.    6:00 a.m.
5:30 a.m.    6:10 a.m.
The LAST BUS will leave at 6:15 a.m. There will be NO transportation to Assateague once this bus leaves the Ocean City Inlet Parking Lot.
SCHEDULE
Sunday, November 16, 2014
11:59 p.m.EST All early bird registration closes. Any mail in entries must be post marked November 17, 2014.
11:59 p.m.EST  Last day for 75% refund for online entries.
11:59 p.m. Shirt guarantee cut off for all pre registrations. Anyone registering after this date will not be guaranteed a shirt.
11:59 p.m.EST  Last day for any participant entry transfers.
11:59 p.m.EST  Online registration closes.
1:00 p.m. – 9:00 p.m. Race Packet Pickup at a location TBA.
5:15 a.m.-6:15 a.m.-  Buses Load up  for Assateague Island. HALF MARATHON RUNNERS ONLY!
5:30 a.m. -6:15 a.m.-Assateague Island Packet Pickup for HALF Marathon Runners
Inlet Parking Lot Packet Pick Up for 5K Runners
(PLEASE MAKE EVERY EFFORT TO PICK UP RACE PACKETS ON FRIDAY!)
6:50 a.m.-Runners line up in starting corral for National Anthem. Please be on time!
7:00 a.m. -Half Marathon begins race at Assateague Island & 5k runners begin on the boardwalk.
9:30 a.m.-Post Race Party begins at the Inlet Parking Lot under the Springfest Tents.
1:00 p.m. post race party ends.
CHIP TIMING
LIN-MARK Sports of Mantua NJ and Cape Coral FL to time the Ocean City Half and 5K utilizing the B-TAG from ChronoTrack Systems, the worlds most advanced timing system with the disposable chip. All participants will receive their assigned B-Tag affixed to the back of their bib# where it remains for the entire race – no shoe tag needed. LIN-MARK Sports also provides "Athltete Tracking!" You can use this link to see how it works and set it up: https://register.bazumedia.com/event/tracking/eventID/3895. May not work with some search engines. If having difficulty try using your browser url box. Results will be posted for both events at race site and the Lin-Mark website on an ongoing basis the entire race morning.
PACE TEAMS
PACE TEAM: The 2014 Ocean City Half Marathon will offer pace teams to help runners accomplish their race goals. Running with a pacer is a FREE service offered to all runners. Pacers will run a consistent pace throughout the race. Pace group goal times will range from 1 hour 40 minutes (7:37 pace) to 3 hours (13:43 pace) with additional pace groups in between. For more information on running with a pacer please visit the PACE TEAM booth at packet pick up. Below are some possible pase grouping teams (these teams are subject to change):
1:40 goal (7:37 min/mile)
1:50 goal (8:23 min/mile)
2:00 goal (9:09 min/mile)
2:10 goal (9:54 min/mile)
2:20 goal (10:40 min/mile)
2:30 goal (11:26 min/mile)
2:40 goal (12:12 min/mile)
2:50 goal (12:58 min/mile)
3:00 goal (13:43 min/mile)
AWARDS AND AGE GROUPING
Half Marathon awards are:
1st 2nd 3rd place overall male
1st, 2nd, 3rd place overall female
1st, 2nd, 3rd place age group male
1st, 2nd, 3rd place age group female
Age groups are as follows:
14 and under
15 – 19
20 – 24
25 – 29
30 – 34
35 – 39
40 – 44
45 – 49
50 – 54
55 – 59
60 – 64
65 – 69
70 and over
5K awards are:
1st 2nd 3rd place overall male
1st 2nd 3rd place overall female
1st 2nd 3rd place age group male
1st 2nd 3rd place age group female
Age groups are as follows:
10 and under
11 – 14
15 – 19
20 – 29
30 – 39
40 – 49
50 – 59
60 – 69
Awards ceremonies will be held at the post race party location. All Half Marathon finishers will receive a finishers medal. Awards will not be mailed. If you place for an award please attend ceremony to receive it, no exceptions!
HOW TO GET THERE
Directions from Baltimore area: Once on I-695 (Baltimore beltway) head south to I-97 south toward Annapolis. I-97 south to US-50 east, cross bay bridge, stay on US-50 east. US-50 east will take you directly into Ocean City. Directions from Dover area: Once on US-113 head south into Maryland, continue to US-50 east. US-50 east will take you directly into Ocean City. Directions from Richmond/Norfolk/Virginia Beach area: Take I-264 to I-64 east. I-64 east to US-13 north thru Chesapeake Bay Bridge Tunnel, proceed into Maryland. Once in Maryland merge onto US-113 north to US-50 east. US-50 east will take you directly into Ocean City. Directions from New York/Philadelphia area: Once on I-95 south, take Rt-1 toward Delaware Beaches. Rt-1 to US-113 merge, stay on US-113 south to US-50 east. US-50 east will take you directly into Ocean City.
PARKING OPTIONS AND BUS SCHEDULE
Buses will be provided for half marathon runners ONLY. We will transport you from the Inlet Parking Lot to Assateague State park and we will bring your race day bag back to the Inlet.
Bus transportation from Inlet to Assateague State Park.
Pick up in the Inlet by Ocean City Tram Station.
First bus will be at 5:00 a.m. – Last bus will be at 6:15 a.m. (see bus schedule below)
There will be NO other transportation provided after 6:15 a.m.
There is NO transportation returning from Assateague Island State Park.
Limited parking is available. Please visit OC Parking for additional parking options. We will not be able to accommodate transportation to Assateague due to a delay in finding parking.
(If you are a runner and want to park at Assateague State Park you are responsible for your own transportation.) 5K starts and finishes at the OCMD inlet parking lot so no morning buses are needed. There will be very limited parking available at the starting area because of city preparations for Springfest. This is a paid lot! Fees are as follows:
0-30 minutes Free
31 – 40 minutes $1.00
41 – 50 minutes $1.25
51 minutes – 1 hour $1.50
Additional Time $.25 per 10 minutes
Note: Lost tickets will result in a maximum charge of $36
Additional paid parking lots are available at:
Worcester St., between Baltimore Ave. & Philadelphia Ave.
Somerset St. & Baltimore Ave.
Dorchester St. & Baltimore Ave.
N. Division St. & Baltimore Ave.
These lot rates are $1.00 per hour, 12 hour max.
 Free parking available at the Park and Ride on US50
HOTEL ACCOMMODATIONS
Francis Scott Key Family Resort is our Host Hotel. Discount special rates for runners! Call 800-213-0088 or Click on the logo below: for Resort website and info:

More overnight accommodations listed below:
Or you can go to http://www.ocvisitor.com/ for a full hotel listing of all major hotels within the Ocean City, MD area.
FLUID STATIONS AND SPECTATING SPOTS
ATTENTION RUNNERS – FLUID STATION COMPETITION – YOUR VOTE DECIDES WINNER!! Runners realize the importance of support throughout their runs. H2O Stations (staffed by volunteers) fulfill one such valuable support role. Your H2O Station volunteers are competing (each Station will pick a theme for your attention & encouragement) for YOUR VOTE as to the "BEST H2O STATION". Ballots will be placed at post race party location and all runners (5K & 1/2M) are asked to cast their vote at the Post Race Party. Please look for your ballots, complete and submit, then place it in the Ballot Box. The winning H2O Station will be announced at the Awards Ceremony. Your volunteers need your participation! YOUR VOTE COUNTS! There are so many things that can go wrong in a race, pushing your way though the agony, looking for that oasis of relief, "The H2O Station!" Every year, wonderful people give up their morning to support athletes achieve their goals. Because of the new course the normal water station locations need to be relocated.  Once the new locations have been determined we will post them here.
RACE BIBS
Your race bib MUST be attached to the front of your shirt with the safety pins found in your runners race packet. Your race will be timed by the Chrono track bib sensor timing system, courtesy of Lin-Mark Sports. Your race time will be read by sensors attached to the back of your bib so it is absolutely imperative that you follow these instructions if you want a proper time. There is also a "medical information" label on the back of your bib that needs to be filled out.
RACE GEAR BAG CHECK PROCEDURE
Bag check will be available at the race starting area for HALF MARATHON RUNNERS ONLY.  You will be given a gear bag with your race swag at packet pickup.  Any small gear or garments you wish to have transported to the finish area must be placed in your gear bag only; NO other bags will be accepted.  Runners can check their bag in at the start (Assateague State Park) and it will be waiting for them when they arrive at the finish area.  All unclaimed gear bags will be brought to the post race party area so if you cannot finish your race you can claim your gear there.  NO gear check for 5K runners!
PHOTOGRAPHY

Race day photos will be available for purchase provided by US Candids, the official OC Half Marathon photographer.  You can find and purchase individual photos at:  www.uscandids.com.  For more event photos you can also go to:  www.racephotoguy.photoswarm.com.
MEDICAL ASSISTANCE
Medical assistance will be available at the half marathon finish area as well as key locations along the course. If you cannot finish the race please head to the nearest fluid station for assistance. Let them know you cannot finish the race and a volunteer will help you get to the finish area. As soon as you arrive at the finish area you will need to return your chip to a staff member or volunteer. To help aid our medical personnel please fill out any medical history on the online registration form and on the back of your race bib. Medical staff can withdraw any participant who they feel is at risk of personal health hazard or safety.
PROHIBITED ITEMS
Bicycles, rollerblades, skateboards and pets are not allowed on either course during the race(s).
Baby joggers are only permitted on the 5K course.
These rules are for your safety as well as others on the course with you. Anyone violating these rules will be immediately escorted off the course and out of the race.
POST RACE FESTIVITIES
This year's race party is scheduled to be held at the Finish Line area in the OCMD inlet parking lot. Time: 9:00 a.m. – 1:00 p.m.
ID is required if you will be drinking beer and did not get ID'd on Friday at Packet Pickup.
Each participant will receive 1 food ticket and 1 beer ticket at packet pickup.

Additional Costs (Guests are welcome)
*$10 for entrance fee and/or additional 1 food and 1 beer ticket.
*$5 for 2 beer tickets

Food vendors:

The Dough Roller
The Green Turtle
Along with a Donation from OC Tri-Running Sports a portion of all Post Race Festivity fees will go to Worcester Youth & Family Assoc.
THINGS NOT TO FORGET
running shoes (obviously)
picture id
extra cash $$$
water, energy gels, power bars, etc.
change of clothes
race bib (will be given to you at packet pickup)
food and drink tickets (will be given to you at packet pickup)
REFUND AND TRANSFER POLICY
Refunds and Transfers are only for online registrations!
75% refunds are accepted for online entries on or before March. 15, 2015.  No refunds thereafter.
Online registrations may transfer their entry to another person via active.com on or before April 25, 2015.  No transfers thereafter.
Online registrations may transfer to another race category via active.com on or before April 25, 2015.  No transfers thereafter.
There is no refund credit for any downgrade transfers (from half marathon to 5k).
All upgrade transfers (from 5K to half marathon) will have to pay the difference in whatever the race category fee states at the time of the transfer, ex: original 5K fee of $20.00 upgrades to half marathon after April 6th fee of $90.00 will have to pay that difference.
There are no refunds or transfers for mail in registrations.  When your mail in entry is processed and your name appears on the registration list your entry is final.
COURSE MAPS
NEW HALF MARATHON COURSE MAP DESCRIPTION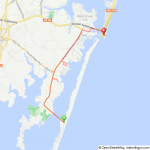 To celebrate the 10th Anniversary of the Ocean City, MD half marathon race we will be introducing a new course.  This years race is relatively the same as past years with one major adjustment, running it in reverse!  You will start your 13.1 mile journey at Assateague State Park and finish at the OCMD inlet.  The starting area will be in the Ranger Station parking lot adjacent to the main parking area.  Runners will make the "S" shape turn on Campground road and make left turn on Stephen Decatur Hwy (US 611).  Cross Verrazano Bridge straight up 611 making a right onto Gray's Creek Dr.  Head to turnaround then back out to right turn on 611.  Straight north again to right turn on Landings Blvd, left on Hidden Bay Dr., then back around to right turn on Landings Blvd heading back to 611.  Right on 611 up to right on Old Bridge Rd., fourth left into US 50 park and ride lot, thru cover bridge straight out onto US 5o.  Right turn on 50, across US 5o bridge into Ocean City, MD.  Continue straight under Boardwalk Arch making left turn onto OCMD boardwalk up to 4th St.  At 4th St. (Shenanigan's Irish Pub) make a U turn onto the concrete portion heading south down the coast line.  Make left at Pier, circling around Pier carnival to the Finish Line in the OCMD inlet parking lot.
5K COURSE MAP DESCRIPTION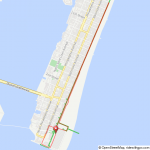 This year's 5K race will start at 7:00am at the OC inlet parking lot, same location as the half marathon finish.  It will start heading south to the inlet parking toll gates, make right turn at the gates onto S. 2nd St., then another right on Baltimore Ave.  Head north to right turn on Worcester St. then left onto OCMD boardwalk.  Head north on the boardwalk up to turnaround point at 14th street. After turn around, runners will head back south down the boardwalk then hopping onto concrete portion at 4th St. (Shenanigan's Irish Pub) still running south along coast line, around pier carnival to the OCMD inlet parking finish line.  This is same finish as half marathon runners.  Remember all runners, family members and friends are welcome to attend the awards ceremony and post race party at the OCMD inlet!
HALF MARATHON FINISHERS MEDAL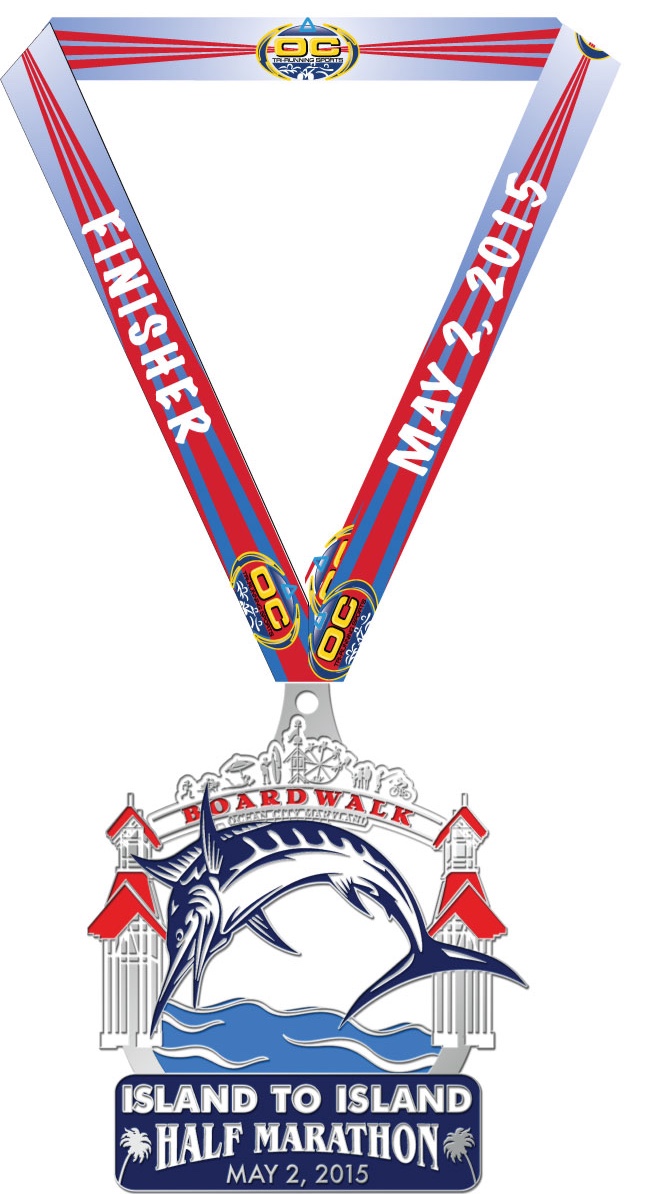 5K FINISHERS DOG TAG MEDAL